PCB Assembly
There are consists of 3 SMT lines with the below equipments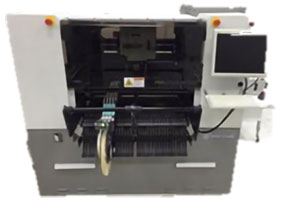 Flexi Mouter
Model no.: AdVantis AX-72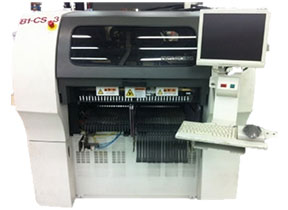 Flexi Mouter
Model no.: GC60 HSCB032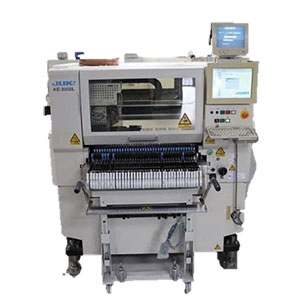 Chip Shooter
Model no.: KE-2050L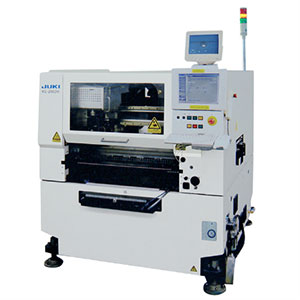 Chip Shooter
Model no.: KE-2060L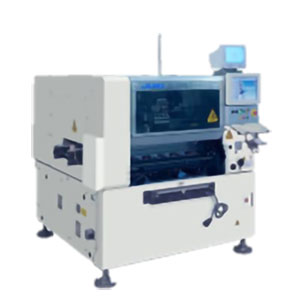 Chip Shooter
Model no.: KE-2070L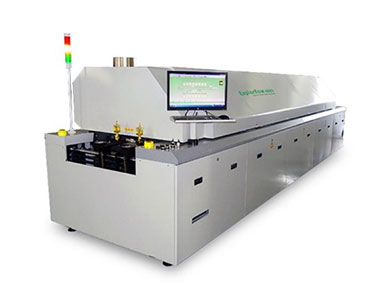 Reflow Oven
Model no.: 820A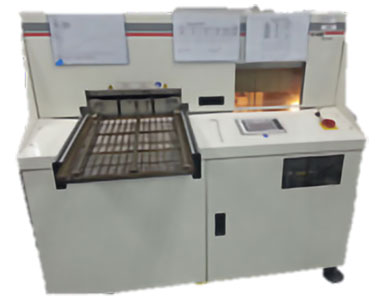 Off-Line Vacuum Vapor Phase Reflow
Model no: VP800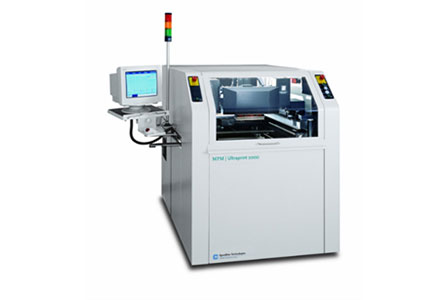 MPM Accuflex Solder Printer
Model no.: Acculex/UP2000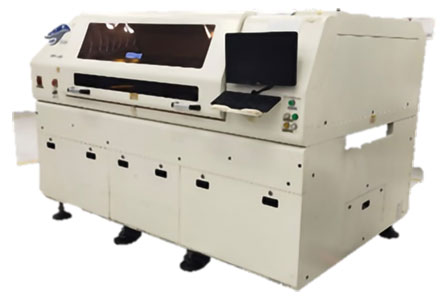 MPM Accuflex Solder Printer
Model no.: DSL-1200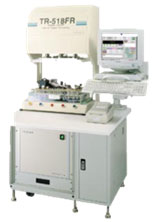 Board Tester
Model no.: TR-518FR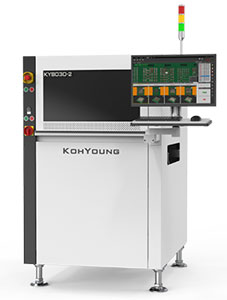 Automated Optical Inspection (AOI)
Model no.: KY8030-2XL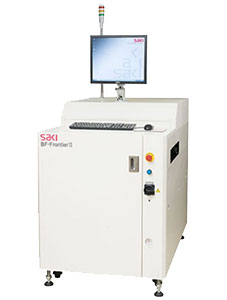 Automated Optical Inspection (AOI) SAKI
Model no.: BF-FrontierII
For the through hole component, there are Wave Soldering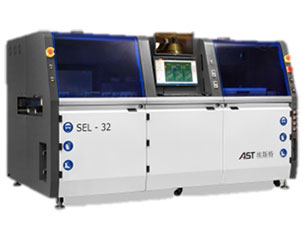 Selective Wave
Model no.: SEL-32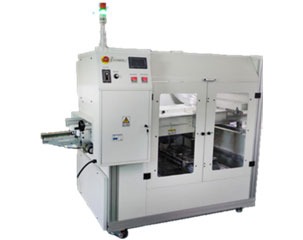 Wave Soldering
Model no.: BF-06FST
The company designs, manufactures and markets both front and back-end equipment and systems used in the testing and assembly of PCB.
Providing high quality products and services that fulfill the price and quality requirements of our customers.
Create opportunities for achievement and personal growth for our employees as well as to enhance value for our shareholders.
Highly skilled production staffs and highly skilled troubleshooting engineers
Strategic factory location (vicinity to MNC & SMI factories)
Adequate quality control measures and monitoring
SMT assembly line is capable of handling 0201, fine pitch 0.3mm BGA, flexible PCB.
Innovated process to achieve reduction in manpower cost and production time with consistent quality.
Lead-Free & RoHS compliance
Advantages of our PCB Assembly electronic product box build
95% skilled workers, one person for one post. The workers are trained by strict team leaders responsible for on-site prevention and correction; employee skills are guaranteed.
Team leaders patrol the production line throughout the whole process, responsible for timely statistical analysis of defective items in the assembly process, improvement, and promotion of quality.
Implement strict SOP operating standards, including content items such as operating methods, IPC quality standards, tooling and equipment, and statistical analysis.
On-site QC 100% full inspection, QA conducts random inspections in accordance with AQL standards, and timely discovers and controls defective items in the process.
Before the product is packaged and shipped, the quality department conducts OBA unpacking inspection.
The production line is equipped with complete operating equipment, such as electric screw drivers, magnifying equipment, air-gap torsion meter, dispensers, E-test fixture, and various auxiliary inspection equipment.
Strict material area division in the assembly line to prevent mixing of materials and boards.
Have experience in box build sophisticated and complex products.
| | | |
| --- | --- | --- |
| LED Emitter attachment to MCPCB | Convention Reflow | EPS's Vacuum Reflow |
| LCC with thermal pad attachment to PCB | | |
Innovative solution for the lowest solder void formation
Item
Item Name
PCBA Capability
1
Part Source
Consigned/ Kitted
We prefer you supply all the parts for the PCBA services. In this case, please send us all the components with BOM file and detailed packing list indicating item number, customer or manufacturer's part number and quantity in kit.
Turn-key
With our wide and powerful network of parts sourcing, we offer Turn-key PCBA service. We do not mark up on the parts cost. Considering the big price gap between different suppliers, we only source from reliable suppliers who may have no price advantages. We will always ask for your approval before making any decisions.
Partial Turnkey/ Combo
This is our regular practice which you offer the main devices and components, while we source the rest for you. Just like the Turn-key service, we will ask for your approval on every detail of the parts concerning price, quality and availability.
2
Minimum Order
Our minimum is as low as 5 pieces. We do not want you to pay for what you do not need indeed to save you money.
3
Component Package
We accept parts in Reels, Cut Tape, Tube & Tray, Loose Parts and Bulk.
4
Board Dimension
Max Board Size: 450mm x 550mm
(We can assemble as small as 5mm x 5mm to 350mm x 1020mm)